Choosing and Joining a Flying Club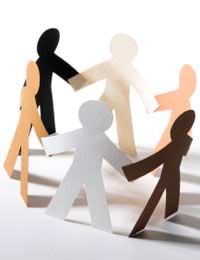 Many student pilots seek out a "local" flying club to train in for their Private Pilots Licence (PPL) simply because they are aware of its existence in the general area that they live or work in and know they how to travel to its location.
It is often the case that the student has no prior or limited contact with other members of that "local" club who they can talk to about what kind of facilities and services are offered by it.
Do I want or need to join a Flying Club?
This can be a difficult question to answer, as there are some basic factors that determine if this is a practical option that is open to you or not.
Consider if you can easily travel to the club of your choice at the time and days that you may wish to train at or fly.
Remember – it is far better to be in a fresh and relaxed state when you show up for a lesson or a flight. Getting to the club after a days work and/or a long journey may not allow you to do this!
If there are no suitable clubs within reasonable travelling distance from your location(s) then an alternate option may be to locate another airfield closer to home that operates flight training on a smaller scale but does not offer any or limited club type facilities.
Most people work during the week and normally only have the opportunity to fly during the evenings and at the weekend, which are normally busy times for most clubs.This makes the demand for aircraft and instructors higher during these periods and therefore more difficult to book in advance at a time and date that suits you.
Also keep in mind that there is little or no flying available during the dark evenings of autumn and winter, limiting you to weekend or night flying.
Does the club have the type of aircraft that you would like to train in available?
At this point you may not know whether you wish to fly a high/low wing "tri gear" or a "tail dragger" type of aircraft. If you are not sure which type of aircraft to choose then you may wish to give a club that you are considering training with a call to discuss this and possibly arrange for a trial flight in one of their aircraft to find out which type is best suited for your needs.
The Cost
This must be the big question that everybody must ask about!
Aircraft hire and instruction – most clubs offer packages consisting of "bundles" of flying hours with an instructor and some landing fees, which can be useful in controlling your budget. Typically these "bundles" come in 5, 10 hour or a full PPL packages and a club can offer various degrees of discount over the standard hourly rates depending on the size of the bundle(s) purchased.
Be aware that there are some other expenses that are not included in these packages such as additional landing and touch and go fees, which can very quickly add up!
Also keep in mind that the PPL "bundle" is only an estimate of the minimum hours needed for the average student to complete the training course. Any additional hours needed by the student to complete the course, as well as expenses, will have to be met by the student!
Membership – some clubs offer free membership while you are training with them. The "free" period can vary, and depends upon the individual club, but it is typically offered during the first 6 - 12 months of training period.
Depending on your age, it is also worth checking if the club offers concessions for students under or over certain age groups. It is also worth checking if they offer concessions for your profession or the organisation that you work for.
Things to look for in a "potential" club
It is very important that you feel comfortable with the clubs location, the instructors, its facilities and other club members.
Visit any club that you are considering to join and talk to and question the instructors there to find out if they are really the kind of instructor that you would like to teach you. Most instructors have a real passion for flying and wish to pass this passion on to the student and this should become obvious within a very short time!
Facilities at flying clubs vary considerably. Some are very well equipped and have large clubhouses, which include a restaurant and bar, and others have "fewer" facilities! Make sure that you, your family and friends will be happy with what is being offered.
The club members normally determine the very character and feel for that club. Try and talk to other members and see if they are friendly and the type of people that you like and will get on with both during and after your training.
Conclusion
Choosing a flying club that you wish to join is a combination of where you live and if a club is easily accessible to you, the type of aircraft available for training, suitable instructors, cost, facilities and its members – you will know when you have found the right one for you!
You might also like...