About Our Site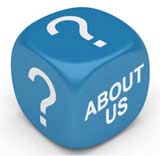 StartToFly was formed to offer a unique reference point on learning to fly an aircraft.
To many of us the appeal of flying an aircraft is so strong, and to some it has even become an ambition, that they want to find out the next steps to take in learning how to fly.
There are a number of sites that offer various types of advice on this subject but they do not always provide a combination of expert, unbiased, comprehensive or clear and easy to understand information to help find out what it takes to become a pilot.Start to Fly has been written to overcome this and more!
Start to Fly is written by experts who are passionate about flying and want to encourage other people, of all age groups and backgrounds, to share this amazing experience with them. To this end they have prepared 30 articles to help anyone know exactly what is involved in taking to the skies.
It is a very unique site where you can find out just about anything you need to know about starting to fly albeit as a career, hobby or even just for the experience of taking a trial flight.
This site is normally able to answer most questions and provide details on what is involved in starting to fly such as cost, duration of training, exams, medical requirements etc. There is even a panel of experts that you can put questions to if you cannot find an answer to them in these articles.

Related Articles in the 'Site Information' Category...